CIADA Health Benefit Program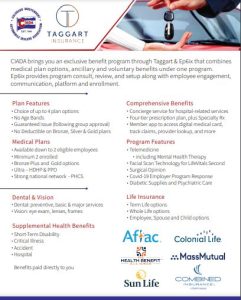 CIADA offers an exclusive benefit program through Taggart & EP6ix that combines medical plan options, ancillary and voluntary benefits under one program.
Click for Health Benefit Webinar .
Click to Schedule a Consultation .
Click for CIADA Employer Survey
Online Safeguards Compliance Course
The Federal Trade Commission is extending the deadline for companies to comply with changes implemented to strengthen the data security safeguards. Read the FTC press release here. This safeguards rule must be complied with by JUNE 9, 2023. Take the course now!
$75 for Qualified Individual
$49 for Other Employees
Visit dealereducationportal.com
Click here for more information.
---


Safeguards: For those who need more
Attention Dealers: Are you sure your computer systems are Safeguard compliant with the proper protocols? Executing the Safeguard initiative is an exercise in hardening your computer systems against a future breach of your customer data. This call will offer insight on best practices, risk and items overlooked during the assessment and execution phase. Click the link below for a 30-minute call. » SCHEDULE A 30-MINUTE CALL
» Download the G6 PDF

---
Title Training Course
Friday, December 16
Class from 9:00AM to 1:00PM
$99 per person
---
Building a Successful Dealership
A class designed for the newer licensed dealer
Monday, January 23, 2023
Course covers basic fundamentals: Compliance, Forms, Auctions, Inventory, Floorplans, Advertising/Marketing, Technology and Financing
---
Pre-Licensing Class: Prepare Your Salespeople for the Mastery Exam!
Every Wednesday, $99 per person
CIADA Office
Click here to register.
Government Affairs Reports
We Can Improve Our Industry
Together
Here are a few of the membership benefits we offer:
• Industry Representation Locally and Nationally
• Education and Networking Events
• Critical Industry Updates and Information
• Discounts and Preferred Providers
• Individual Help
CIADA's Preferred Providers offer a wide variety of products and services uniquely tailored to the needs of Colorado Independent Dealers. If you are a member, preferred pricing may be available.
Dealer Store: Your one-stop source.
CIADA knows your time is valuable, as is sticking to your promotional, printing and supply budgets. We've got you covered with everything you need in one spot.
We Are Improving Our Community
Together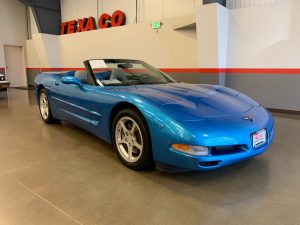 Thanks Red's Auto and Truck for donating this beautiful 2000 Chevy Convertible! And a huge shoutout to Betty Gaylord of Gaylord Sales & Leasing for making the winning bid! Look for more highlights soon!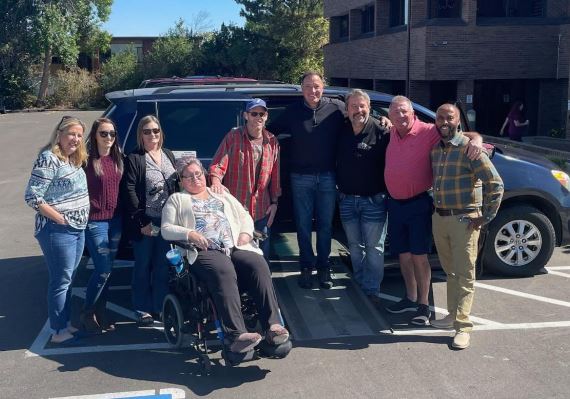 Used Car Dealers Charity Fund of Colorado was honored to be able to provide mobility for Shannon Mason and her family. This 2008 Honda Odyssey, modified to fit their needs, was donated by Carl Benham's family back to us, who received it from Kristin Bering's family after they too donated it back to us. Providing mobility for one family has now enabled three families the freedom of transportation. Tears of happiness and smiles of joy expressed the impact the Charity has on people's lives. Special thanks to board members Mike Whistance, Country Truck & Auto Sales, for reconditioning the van and Michelle Noblitt who was instrumental in helping this family. Attending the presentation is Michelle Noblitt, Monica Mason, Kathy Pike, Shannon Mason, Brennan Mason, John Lindberg, Mike Whistance, David Cardella and Jambo Woldyohanis.