CIADA Health Benefit Program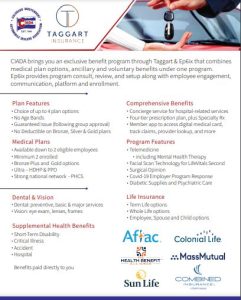 CIADA offers an exclusive benefit program through Taggart & EP6ix that combines medical plan options, ancillary and voluntary benefits under one program.
Click for Health Benefit Webinar .
Click to Schedule a Consultation .
Click for CIADA Employer Survey
Online Safeguards Compliance Course
The Federal Trade Commission is extending the deadline for companies to comply with changes implemented to strengthen the data security safeguards. Read the FTC press release here. This safeguards rule must be complied with by JUNE 9, 2023. Take the course now!
$75 for Qualified Individual
$49 for Other Employees
Visit dealereducationportal.com
Click here for more information.
---


Safeguards: For those who need more
Attention Dealers: Are you sure your computer systems are Safeguard compliant with the proper protocols? Executing the Safeguard initiative is an exercise in hardening your computer systems against a future breach of your customer data. This call will offer insight on best practices, risk and items overlooked during the assessment and execution phase. Click the link below for a 30-minute call. » SCHEDULE A 30-MINUTE CALL
» Download the G6 PDF

---
Title Training Course
Friday, January 27
Class from 9:00AM to 1:00PM
$99 per person
---
BHPH Training School
With David Brotherton & Shaun Peterson
Monday, February 13, 2023
We'll cover Service & Reconditioning, Business Fundamentals, Inventory Acquisition, Capitalization, Compliance, Cash Flow, Staffing and more.
---
Pre-Licensing Class: Prepare Your Salespeople for the Mastery Exam!
Every Wednesday, CIADA Office
Click here to register.
We Can Improve Our Industry
Together
Here are a few of the membership benefits we offer:
• Industry Representation Locally and Nationally
• Education and Networking Events
• Critical Industry Updates and Information
• Discounts and Preferred Providers
• Individual Help
CIADA's Preferred Providers offer a wide variety of products and services uniquely tailored to the needs of Colorado Independent Dealers. If you are a member, preferred pricing may be available.
Dealer Store: Your one-stop source.
CIADA knows your time is valuable, as is sticking to your promotional, printing and supply budgets. We've got you covered with everything you need in one spot.
Government Affairs Reports
We Are Improving Our Community
Together
2022 Quality Dealer of the Year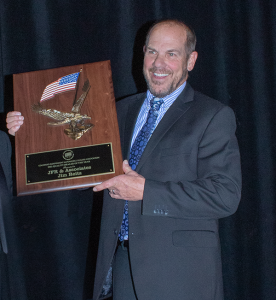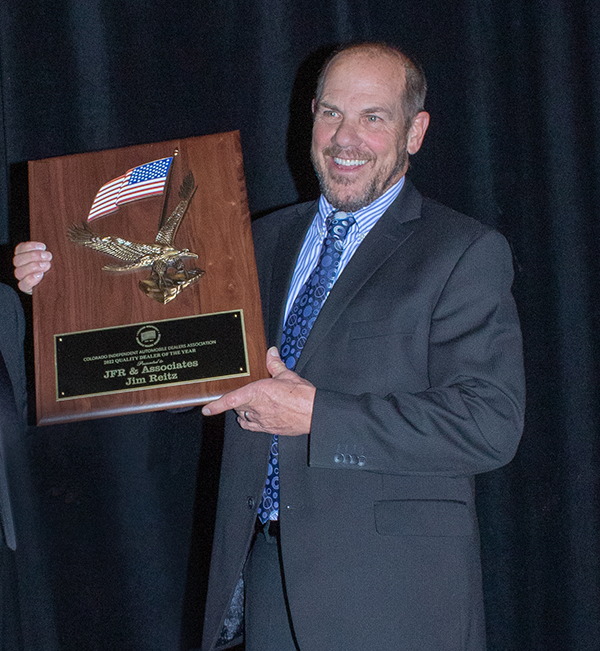 Join us in congratulating Jim and the employees of JFR & Associates as we recognize them as the 2022 CIADA Quality Dealer of the Year! JFR & Associates was founded in 2001 by Jim Reitz to provide an opportunity for people to do what they love-sell cars and help people. He grew up in the automobile industry and served on the Colorado Motor Vehicle Dealer Board. Last year they delivered 2160 vehicles, which created jobs for 74 employees. Jim has been involved with ray of Hope Cancer Foundation organizing the hope invitational golf tournament for the last 17 years.

Nuhamin Bogale is a long distance runner who moved to Colorado for training. In April 2022 her training and schooling to become a nurse was abruptly interrupted when she was in accident with a hit and run driver. After eight days in ICU, doctors informed her she may never walk again. She has won 3 gold and 1 bronze medal competing in marathons and she refused to accept that outcome. She has made tremendous strides in her recovery and is now using a walker. Used Car Dealers Charity Fund of Colorado presented her with a $5,000 check to help pay bills, so she could concentrate on healing. Charity President Lindberg, CIADA President Tesfaye and CEO Cardella represented the Charity Fund donors.