Messages from David Cardella, CIADA CEO
Get timely updates about things happening with and around the association!
Get the updates!
Government Affairs Reports
We Can Improve Our Industry
Together
Here are a few of the membership benefits we offer:
• Industry Representation Locally and Nationally
• Education and Networking Events
• Critical Industry Updates and Information
• Discounts and Preferred Providers
• Individual Help
CIADA's Preferred Providers offer a wide variety of products and services uniquely tailored to the needs of Colorado Independent Dealers. If you are a member, preferred pricing may be available.
Dealer Store: Your one-stop source.
CIADA knows your time is valuable, as is sticking to your promotional, printing and supply budgets. We've got you covered with everything you need in one spot.
Please Thank Our Sponsors
We Are Improving Our Community
Together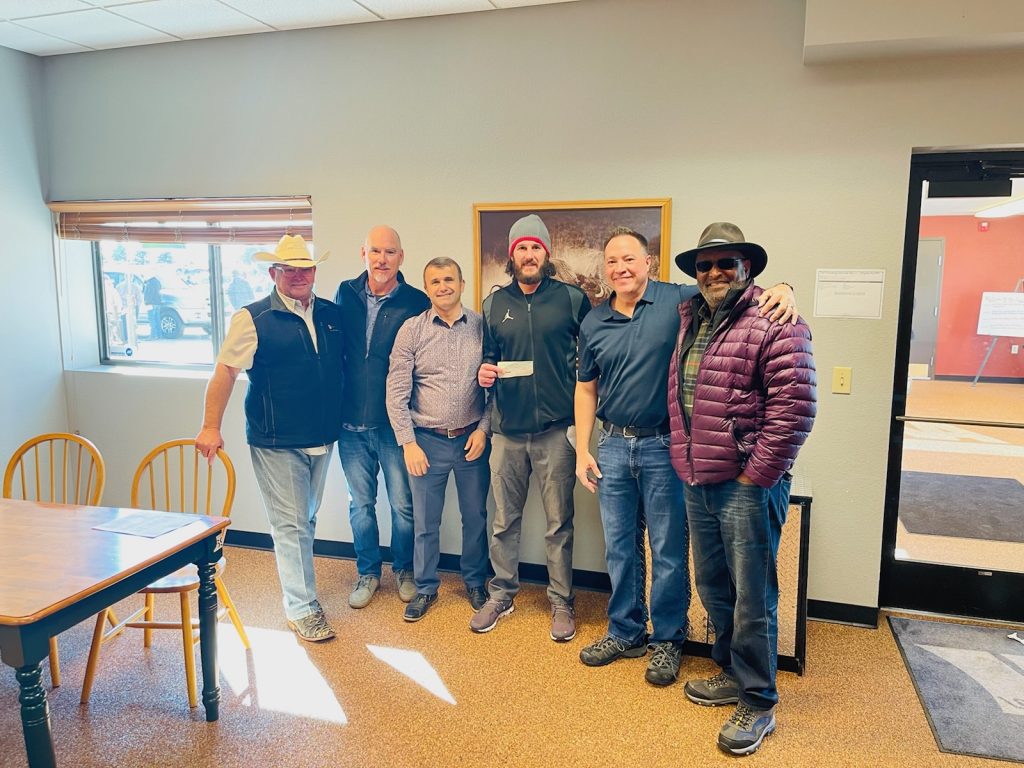 Board members of the Used Car Dealers Charity Fund of Colorado present Caleb Fender, who suffers with a rare form of MS and recently underwent brain surgery to remove a tumor, a $5,000 check to help him with expenses. Employed by Loveland Auto Auction in 2011, he worked his way up to become an integral part of their team. In 2020 when COVID hit, it forced him to stay home but his bills piled up. To help out, a dealer donated a Moped which sold for $5,500, which was then re-donated selling for $4,500 the second time. Another $2,000 was raised by passing the hat among those present for a total of $17,000 for Caleb's peace of mind. You are in our prayers Caleb and you can overcome this setback!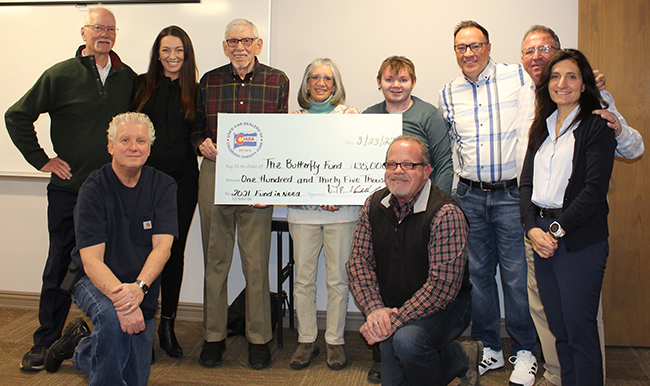 The Used Car Dealers Charity Fund of Colorado presents a $135,000 check, on behalf of the generous donors who contributed at the 2021 Charity Gala. The 2021 Fund-A-Need, The Butterfly Fund, was overwhelmed by the generous amount raised that evening and the outstanding job Dean Gunter did as the auctioneer explaining their mission to Gala attendees. The money will be used to help families with children afflicted with Epidermolysis Bullosa a debilitating disease with no known cure. They said this year's Camp Spirit, staffed by doctors and medical personnel who volunteered their time, was a huge success made possible by this donation and will help them continue their future work.