FROM: Colorado Division of Motor Vehicles
DATE: August 25, 2022
Colorado Auto Dealers:
Effective immediately and in accordance with Senate Bill 22-108 and section 7 of House Bill 22-1388, weight slip validations for trucks weighing more than 4,500 pounds but less than 10,000 pounds are allowed to be accepted as documentation.
Moving forward the state will accept the following documents:
Colorado state titles,
out-of-state titles,
Manufacturer's Statement of Origin (MSOs) and
Vintelligence listing an accurate weight.
A weight slip will still be required for trucks that have been modified over 300 pounds. County staff will ask if the vehicle has been modified and by how many pounds to determine if the vehicle needs a certified weight slip. For vehicles modified over 300 pounds, MSOs, titles or Vintelligence information will not be accepted.
If you have any questions regarding this matter, please contact Jim.gilchrist@state.co.us.

Messages from David Cardella, CIADA CEO
Get timely updates about things happening with and around the association!
Get the updates!
Government Affairs Reports
We Can Improve Our Industry
Together
Here are a few of the membership benefits we offer:
• Industry Representation Locally and Nationally
• Education and Networking Events
• Critical Industry Updates and Information
• Discounts and Preferred Providers
• Individual Help
CIADA's Preferred Providers offer a wide variety of products and services uniquely tailored to the needs of Colorado Independent Dealers. If you are a member, preferred pricing may be available.
Dealer Store: Your one-stop source.
CIADA knows your time is valuable, as is sticking to your promotional, printing and supply budgets. We've got you covered with everything you need in one spot.
Please Thank Our Sponsors
We Are Improving Our Community
Together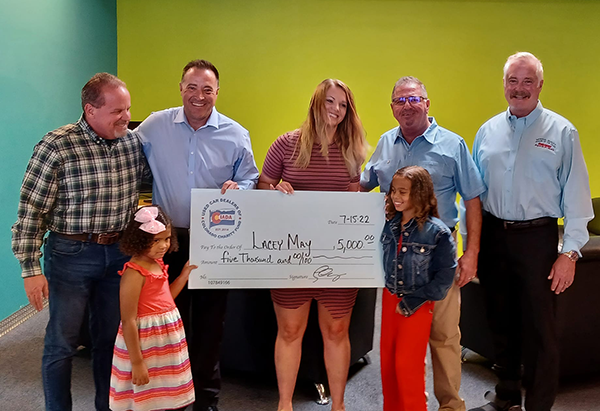 The Used Car Dealers of Colorado Charity Fund presented Lacey May and her daughters a $5000.00 check to help in a time of need. Her husband Eric tragically lost his life on Lake Pueblo. He was a valued long time employee of McCloskey Motors. We can only hope that this gift will give Lacey a little breathing room.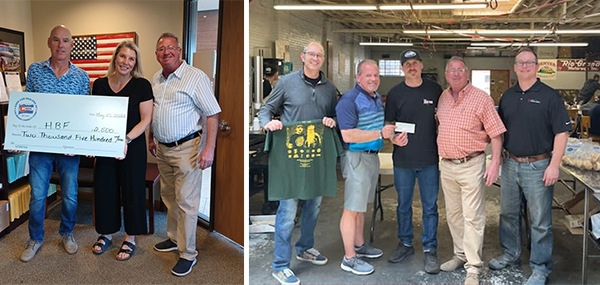 Used Car Dealers Charity Fund of Colorado continues helping people in need across Colorado. Recently, we helped the Homebuilders Foundation who uses their resources to make improvements to homes by installing wheelchair ramps-bathrooms-kitchens, for people who need help. We also donated to Sox Place whose mission it is to help guide homeless young adults to a path of improving their lives.
AVAILABLE PROPERTY
Whether you are selling or buying, we have some of the hottest Colorado properties listed for car dealership opportunities.